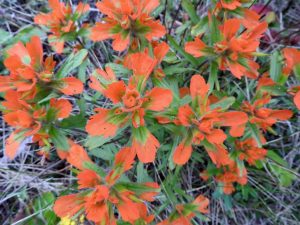 Foy's to Blacktail Trails, Inc. is guided by its volunteer Board of Directors:
Kelly O'Brien, Chair
Jim Watson, Vice Chair
Trish Eaton, Treasurer
Grete Gansauer, Secretary
Jandy Cox
Other volunteers serve on committees:
Easement Acquisition Task Force
Tom Esch
Staff

Gabriel Dillon, Administrative Coordinator (Part Time)
Gabe joined us in January, 2017 as our only paid staff person. Gabe worked as a teacher in a school for at-risk youth for 11 years and served an administrative role for the last three. He moved to the Flathead Valley in 2016 but has been enjoying Herron Park for the last decade during visits to Kalispell.
Summer Interns 2015
Grete Gansauer (now a board member!)
Mari Stoner – See Mari's beautiful FTBT Photo Essay from her Patagonia-sponsored internship
Emeritus Board Members
Kudos to these former board members for their extraordinary service and devotion:
Rosemary McKinnon
Liz Seabaugh
Tom Esch
Liz Makman
Cliff Kipp
Carol Bibler
Danielle Coffman
Corporate Sponsors
Special thanks to the following Corporate Sponsors who supported our campaign to expand Herron Park: Valley Bank of Kalispell, Three Rivers Bank of Montana, Pacific Steel and Recycling, Plum Creek Foundation,  Glacier Bank of Kalispell,  Montana Academy, Dean and Leininger (Linda P. Real Estate), Northwest Imaging, Murphy Oil Company, Jordahl and Sliter,  Wells Fargo Bank of Kalispell, Applied Materials Foundation,  D.A. Davidson,Whitefish Credit Union, Burlington Northern Santa Fe Foundation, and Park Side Credit Union.
Others
Other community members, too numerous to list here, help us in a variety of ways, large and small. We are grateful for their support!